Membership
As the largest combat veterans organization around, VFW membership spans the globe. We're an elite group of combat warriors who have each other's backs long after the fight is over.
Camaraderie. Empowerment. Access to a vast network of resources. Assistance securing the benefits you've earned. Numerous discounts on a number of products and services. With a VFW membership, you'll find all this and more! Further, your VFW membership establishes your place in the VFW legacy that dates back to our founding in 1899.
Please fill out the application /uploads/Documents/MembershipApplication.pdf and send to adjutant@njvfw.com along with a redacted DD-214, or stop by a meeting or event.
Dues are $30.00 per year.
EVENTS
VFW MEETING 1ST WED OF EVERY MONTH
DINNER @ 6PM -MEETING @ 7PM -IN PERSON & ZOOM
MEETING ZOOM LINK http://us06web.zoom.us/j/86401196884
S.A.V.E. training reminder
Our monthly meeting will be held
Wednesday January 4th
Dinner at 6PM
Training at 7 (open to the public)
Meeting immediately following the training
The training will be conducted by
Heather Church-Soto, LCSW
U.S. Veterans Administration
Suicide Prevention Coordinator | Brick CBOC
SEACREST REHABILITATION & HEALTHCARE CENTER
YOUR DONATION HELPED US FEED LOCAL RESIDENTS IN NEED DURING OUR ANNUAL THANKSGIVING MEAL EVENT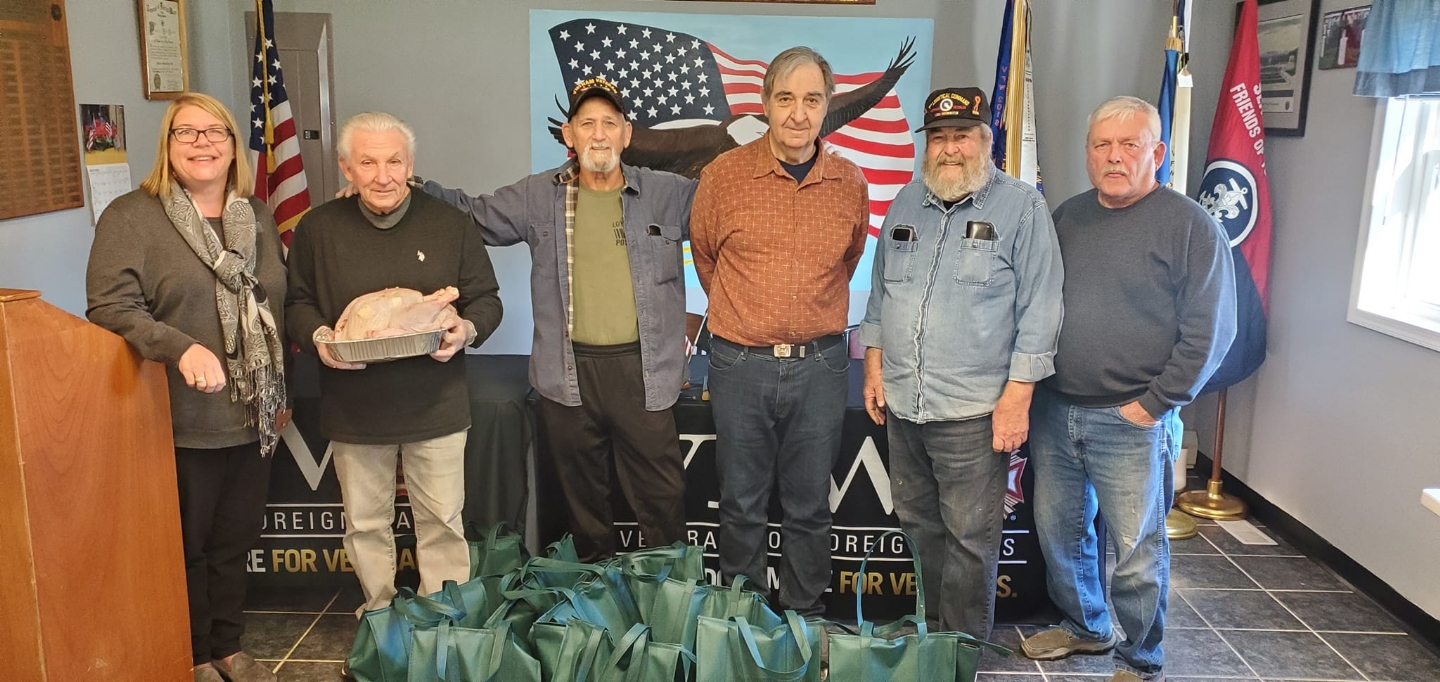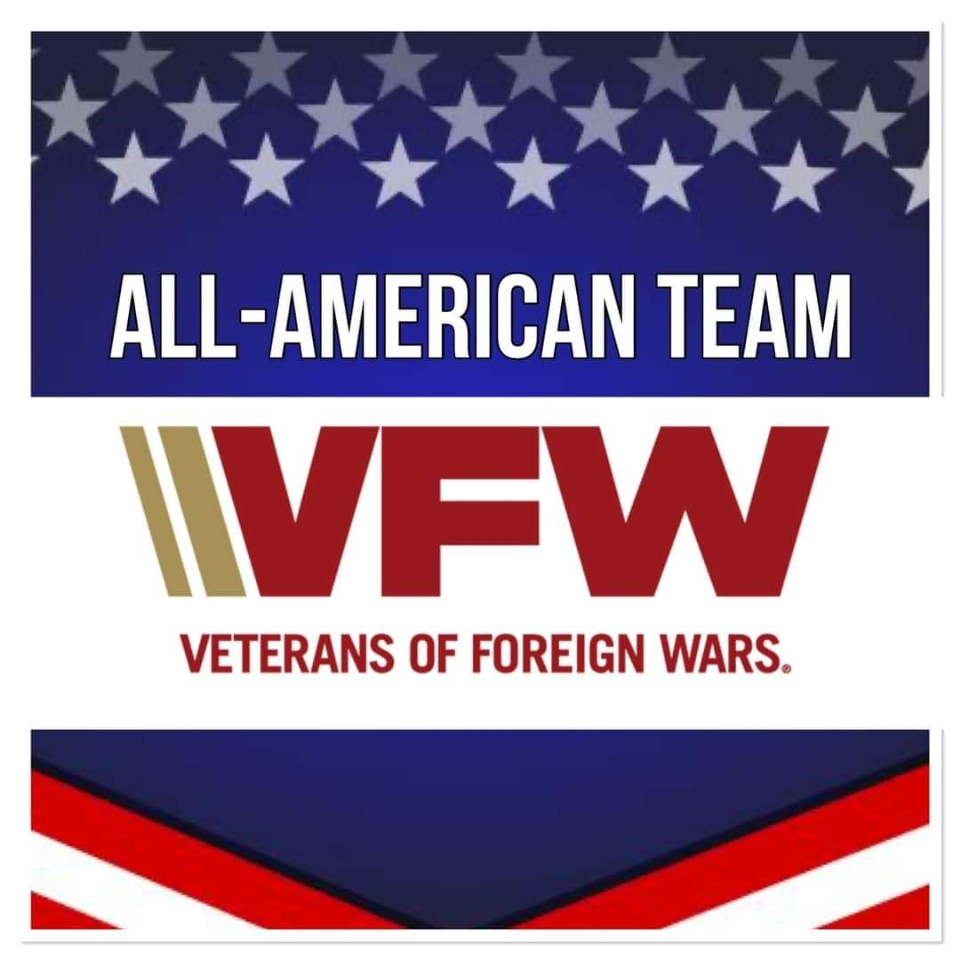 Post 12173 is an All-American Post for the years:
2018-2019
2019-2020
2020-2021
2021-2022
The VFW All-American designation is awarded by National VFW Commander in Chief to top posts globally and recognizes posts for their service, representation, and advocacy for veterans, their families and the communities they serve. They are considered the best of the best.
We also received the 2021-2022 Outstanding Community Service Post Award
Community Activities
From May 1, 2021 through March 31, 2022 the Post has conducted:
239 Veteran / Community Service Projects
Our members served 6,181 volunteer hours
These projects included assistance to homeless veterans, twice monthly mental health awareness sessions &
our Afghan Veteran Listening Session
Sea Scout & Boy Scout support including honoring 5 Eagle Scouts - flag retirement ceremonies, camp outs & church service
Memorial Day, 4th of July, POW/MIA Awareness, 9/11 Memorial, Veterans Day & Pearl Harbor ceremonies, get out the vote projects or events
School student scholarships including our Voice of Democracy & Patriots Pens Essay contests
Donated 400+ winter coats to area school children
Halloween Trunk or Treat
Thanksgiving meals prepared and delivered to 74 homebound citizens
& 10 to the State Police Tuckerton Barracks
Donations to local food banks
Christmas gifts to hospitalized children
Honoring our Vietnam Veterans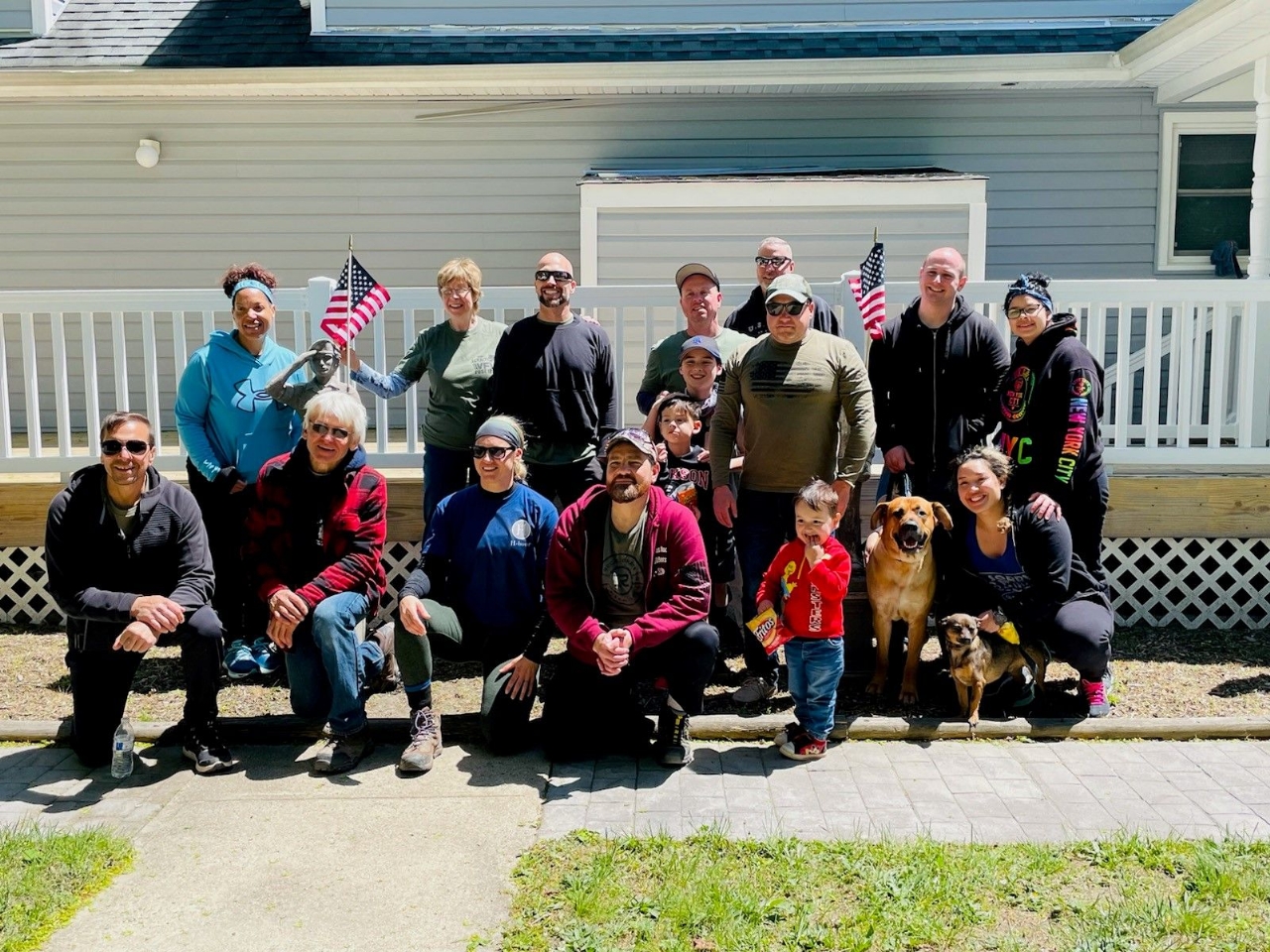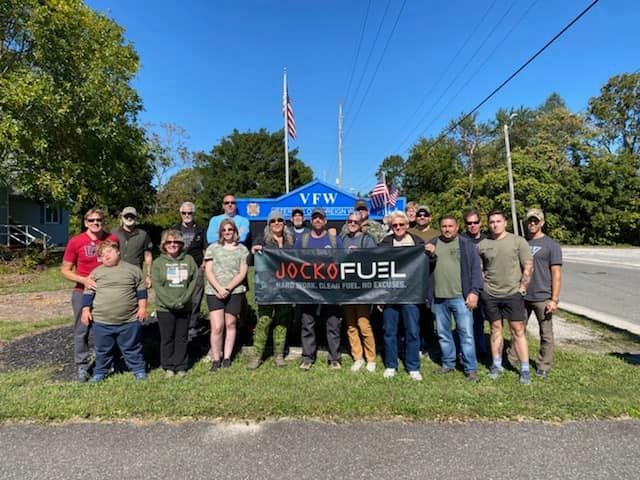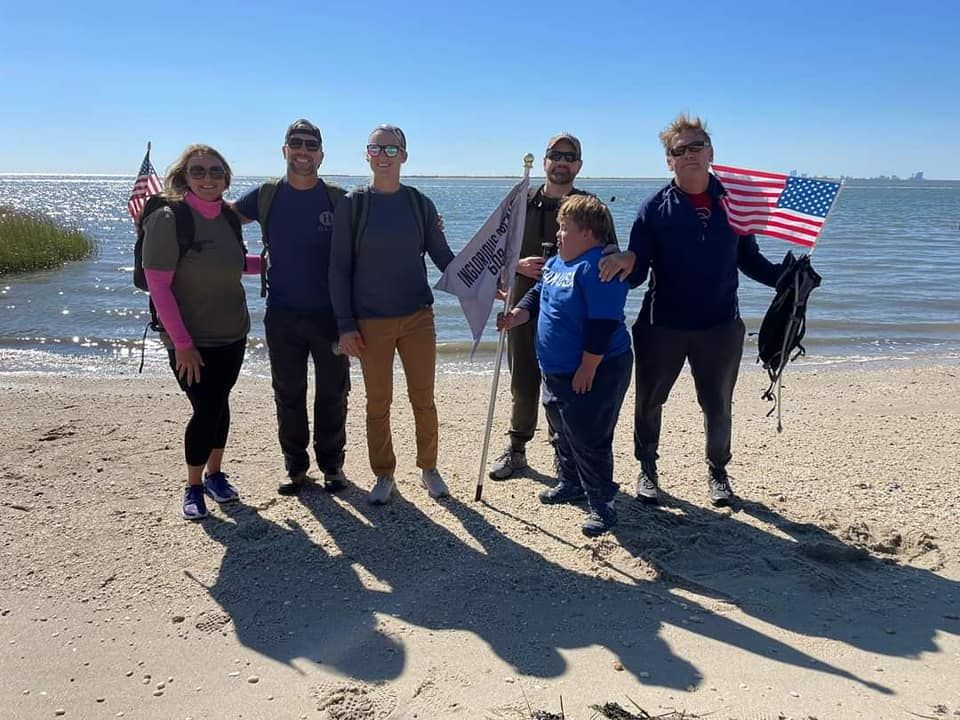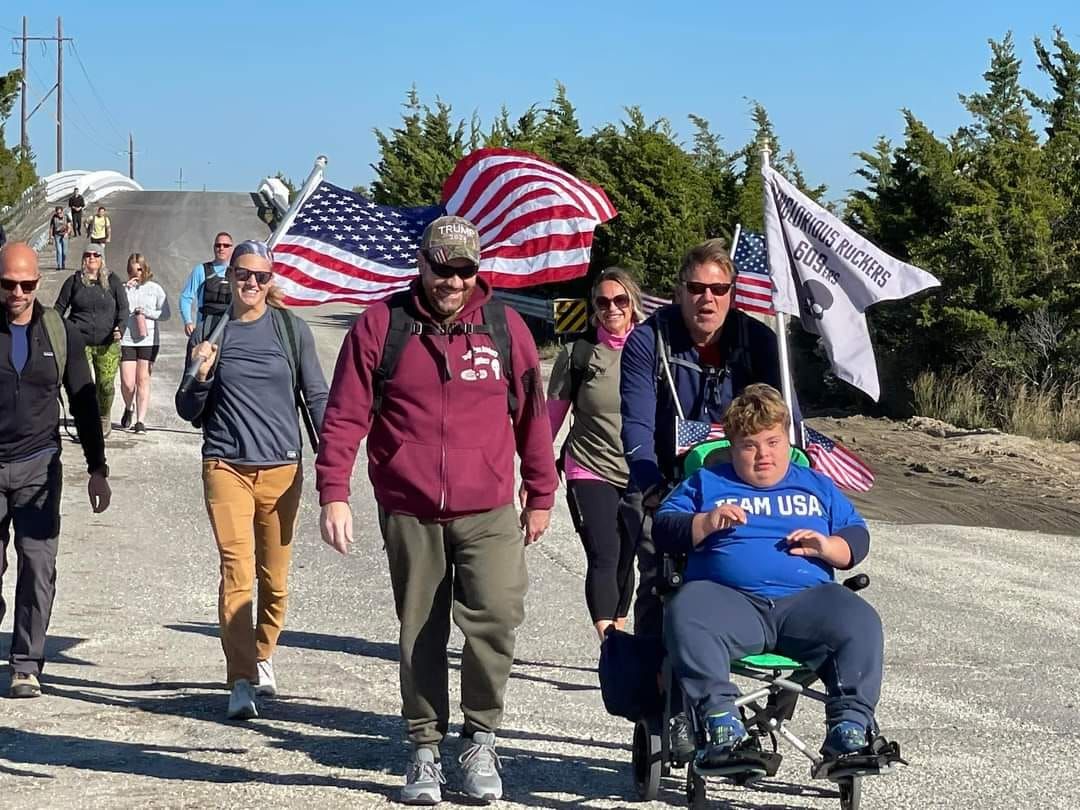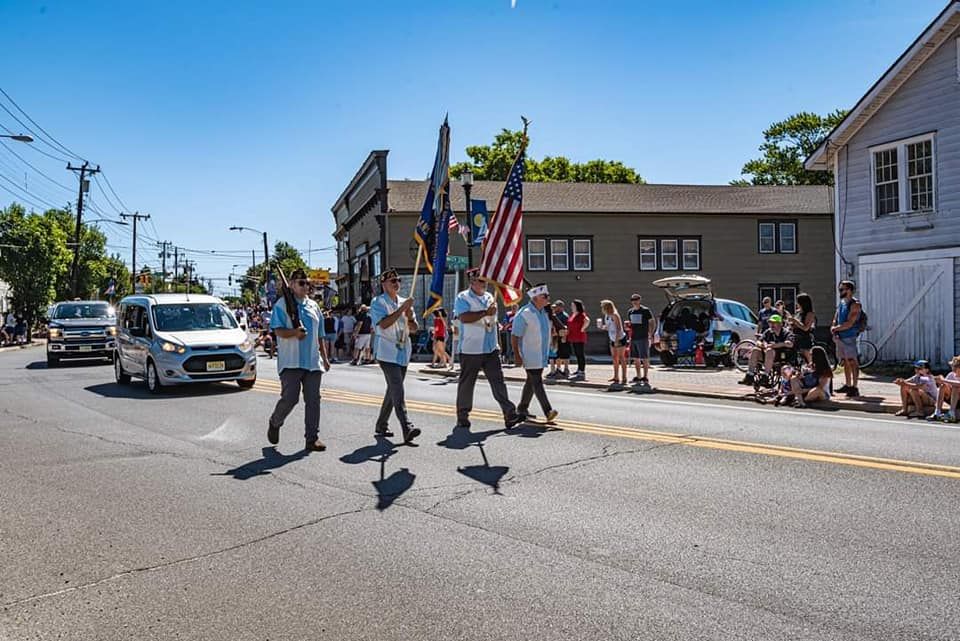 PEARL HARBOR DAY 2021 WITH VIKING YACHT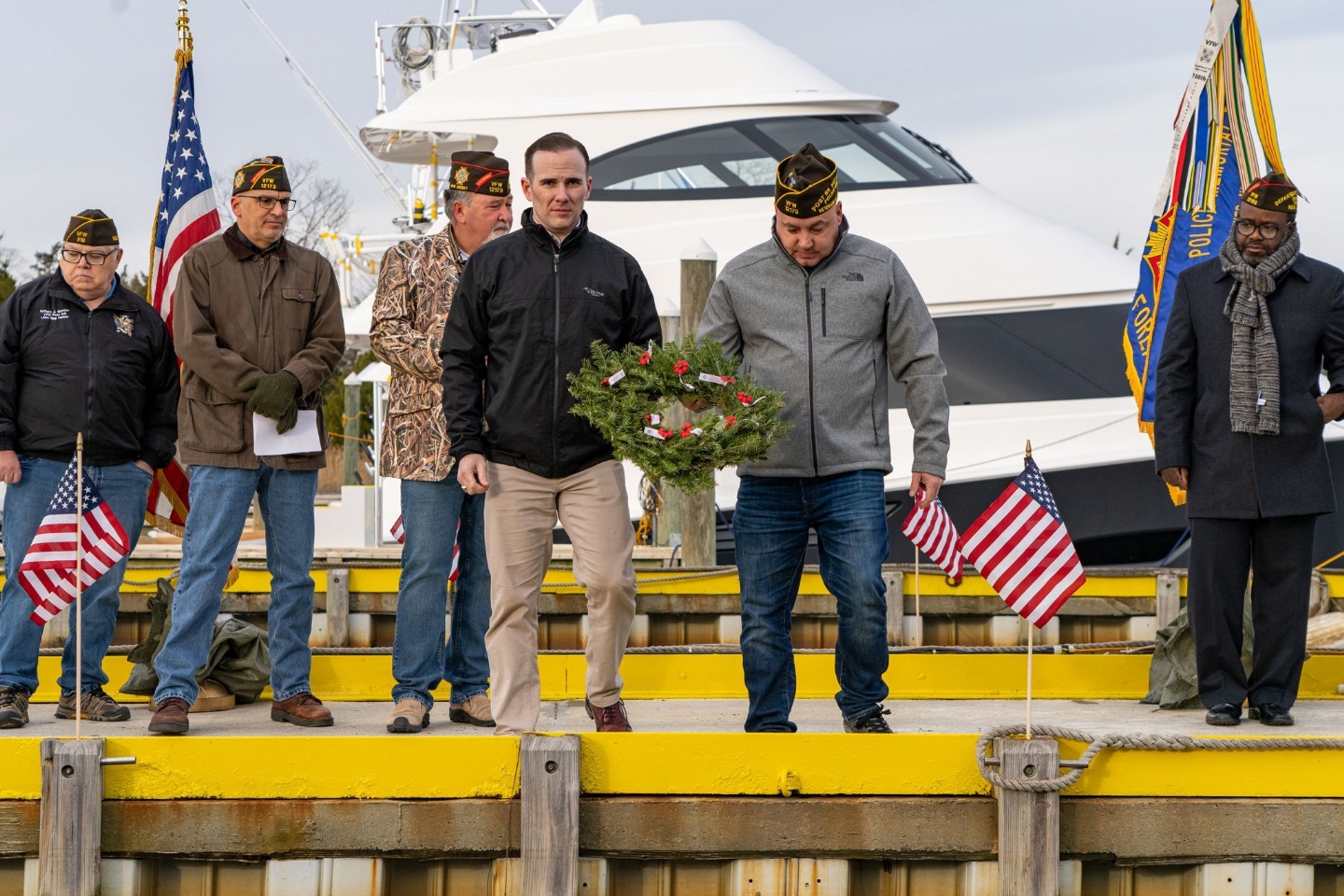 SCOUTS